To enter in detail into the novel's plot would be rather counter-productive, since the discovery of Sister Love's mysteries is gradual in the novel. I can nevertheless say that the novel is of the "superhero" genre, anchored in our reality as much as possible. The largest part of the story takes place in 2014, and a chapter out of two is a flashback featuring the main character. At the contemporary time there are three main characters:
- Sister Love, a mysterious African woman who lived in the United States
- Steven Thorne, a powerful industrialist who lives in Washington
- Marianne Gaines, the girlfriend of Steven Thorne
Around them, obviously, there are supporting characters, but these three are the motors of the intrigue.
http://www.amazon.com/Who-Is-Sister-Love-ebook/dp/B00DTINQXI/ref=sr_1_9?s=books&ie=UTF8&qid=1373869300&sr=1-9&keywords=who+is+sister+love
http://www.kobobooks.com/ebook/Who-Is-Sister-Love/book-A4gM8rbuBkuClRDdyvBjuw/page1.html?s=uVBeIJCD00qGAQNj25zBcQ&r=1
http://www.lulu.com/shop/norman-t-ray/who-is-sister-love/ebook/product-21247701.html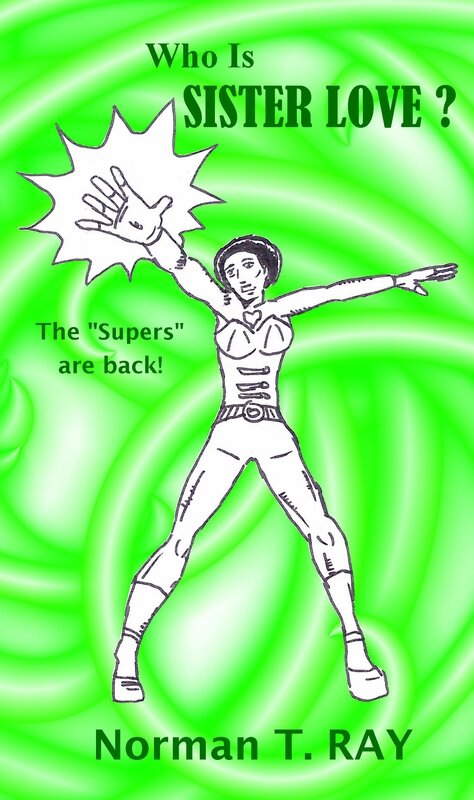 The price is around 4$. The e-book is available on Amazon's Kindle, as well as in Epub format on Kobo.com and Lulu.com (which makes the English version also available on Itunes and Barnes&Noble).
Here is an extract of the first chapter, which I hope will interest you:
And finally, thanks to you, dear still unknown reader, to leave a positive comment where you got the book if you liked it. It will help to get it known, which is of the upmost importance, especially for an amateur author like me. If you didn't like it, you can of course post a comment too, but in all honesty I can't ask you to actually do it!
Other links:
Facebook of Norman T. RAY : https://www.facebook.com/#!/norman.ray.737
Facebook page about Sister Love : https://www.facebook.com/#!/pages/Sister-Love/210866549080079
Twitter of Norman T. RAY : https://twitter.com/NormanTRAY